Home Remodeling Code Violations Guide
Home Remodeling Code Violations Guide
At some point, every homeowner considers renovating or remodeling. Home design ideas may be simple repairs or improvements, or they could involve taking a whole section of the house down to the studs.
Either way, even a small project requires understanding home building codes.
Failing to follow those codes can lead to fines, legal issues, and potential liability.
That's why we created a guide to help you with some of the most common code violations when renovating a home.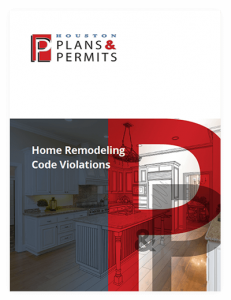 In your FREE GUIDE, we'll talk you through:
Permits
Handrails
Electrical
Windows
Outdoor
Hazardous Materials
Venting
Fire