At Houston plans and permits, we understand that a home is more than just four walls and a roof—it's a sanctuary, a lifestyle, and a lifelong investment. We specialize in crafting luxurious custom home designs that are as unique as our clients themselves. Our team of highly skilled drafters and designers bring years of experience to the table, ensuring that every blueprint captures not just the design necessities, but also the personal touches that make a house a home.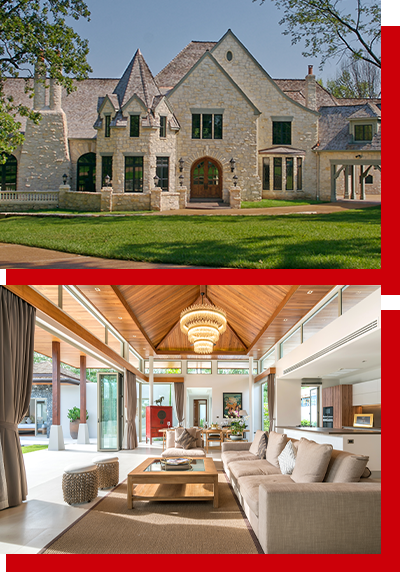 Why Choose Us?
Why spend an exorbitant amount on traditional architectural services when you can get the same level of expertise and attention to detail for a fraction of the cost? Our focus is on providing value without compromising quality. We utilize state-of-the-art drafting technology and innovative design techniques to deliver blueprints that are accurate, comprehensive, and tailored to your specific needs.
Our Services
Our suite of services encompasses everything from initial concept drafts to the finalized blueprints that guide your builders. We work collaboratively with our clients throughout the design process, ensuring that their vision is accurately translated into the plans. Our offerings include custom home blueprints, residential drafting, design consultation, and even permitting assistance to make the entire process as smooth as possible.
Client-Centric Approach
Client satisfaction is at the core of our business model. We believe that a luxury home should reflect the individuality of its owner, which is why we place immense importance on open communication and client involvement. From the initial consultation to the final delivery of your custom blueprints, we keep you in the loop to ensure that the end result perfectly aligns with your expectations.
Affordable Luxury
The term 'luxury' often carries the burden of being synonymous with 'expensive.' At Houston plans and permits, we aim to shatter this misconception. Our streamlined design process and optimized operational methods allow us to offer top-notch drafting services at rates that won't break the bank. Enjoy the luxury of a custom-designed home without the hefty price tag usually attached to architectural services.
https://www.houzz.com/professionals/building-designers-and-drafters/houston-plans-and-permits-llc-pfvwus-pf~469923893